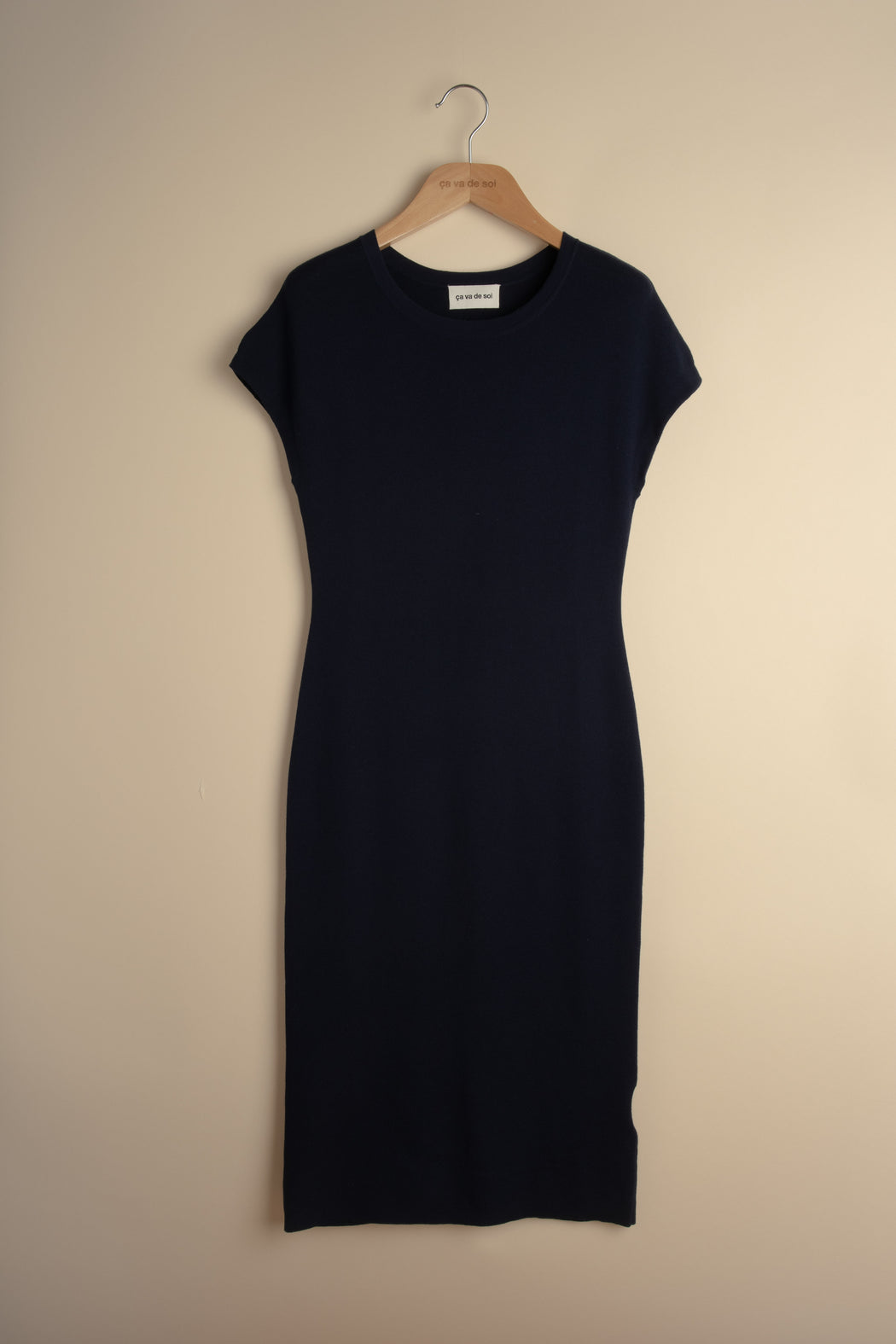 FIFI blueberry
The longuish knitted cap sleeve dress
This longuette dress with cape longuette sleeves is timeless and suitable for any occasion.
Of great apparent simplicity, it is skilfully studied...
Its fine rib knitting and the absence of side seams provide exceptional comfort, the secret of which comes from the pretty tubular line in the back which is both aesthetic and functional.
It's made of COM4-ZERO™ Egyptian cotton, an Italian yarn that combines the age-old beauty of Egyptian cottons with state-of-the-art spinning technology, virtually eliminating the fuzz in the yarn that might create pilling over time. Slightly twisted, this yarn advantageously retains the natural elasticity of the fibre, which gives more movement to the garments it generates. Smoother, it gains in solidity to better resist time. More stable, it retains its colors indefinitely.
We knitted it in pop and tangy colors inspired by a walk in a flowery meadow in the middle of flowers and grasses swayed by the wind and the stars.
Silhouette STRAIGHT - FITTED

Gauge 16

Texture JERSEY

Utility 4-SEASON

Yarn DOUBLE THREAD, COMPACT SPINNING

Technique Flat knitting, NEEDLE REDUCTIONS
Provenance - Composition 100% EGYPTIAN MAKÒ COTTON - NILO
Discover the complete collection
Care
MACHINE WASHABLE (INSIDE OUT IN A MESH BAG)
HAND WASH RECOMMENDED
FLAT DRY
IF NEEDED: USE A STEAMER (max 110°C)