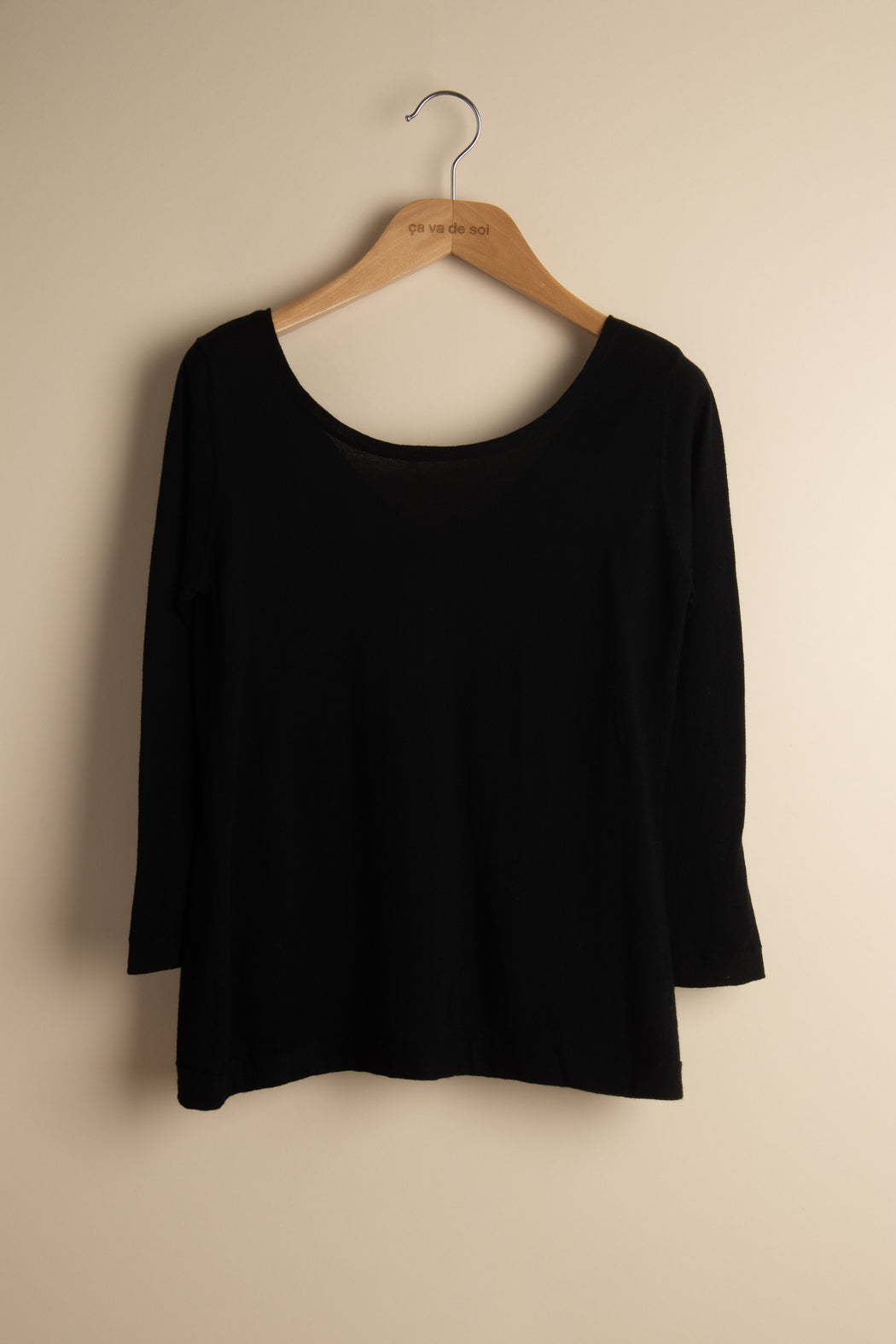 CANOSA nero
The half-moon open neck
We call it the jeweled sweater with its half-moon scoop neckline in front and low neckline behind.
A great evening sweater in this graceful and delicate material of Nilo Egyptian cotton: the first organic cotton with extra-long bristles resulting from the crossing of the seeds of 2 exceptional cottons, Giza 45 and Giza 87.
The feeling of balm that this cotton generates on the skin is comparable to an endless caress.
We produced it in colors inspired by the region of Puglia in southern Italy, where the sun and the light make the colors vibrate in a magical and magical way.
Silhouette BUBBLE

Gauge 16

Texture JERSEY

Utility 4-SEASON

Yarn DOUBLE THREAD, COMPACT SPINNING

Technique Flat knitting, NEEDLE REDUCTIONS
Provenance - Composition 100% EGYPTIAN MAKÒ COTTON - NILO
Discover the complete collection
Care
MACHINE WASHABLE (INSIDE OUT IN A MESH BAG)
HAND WASH RECOMMENDED
FLAT DRY
IF NEEDED: USE A STEAMER (max 110°C)