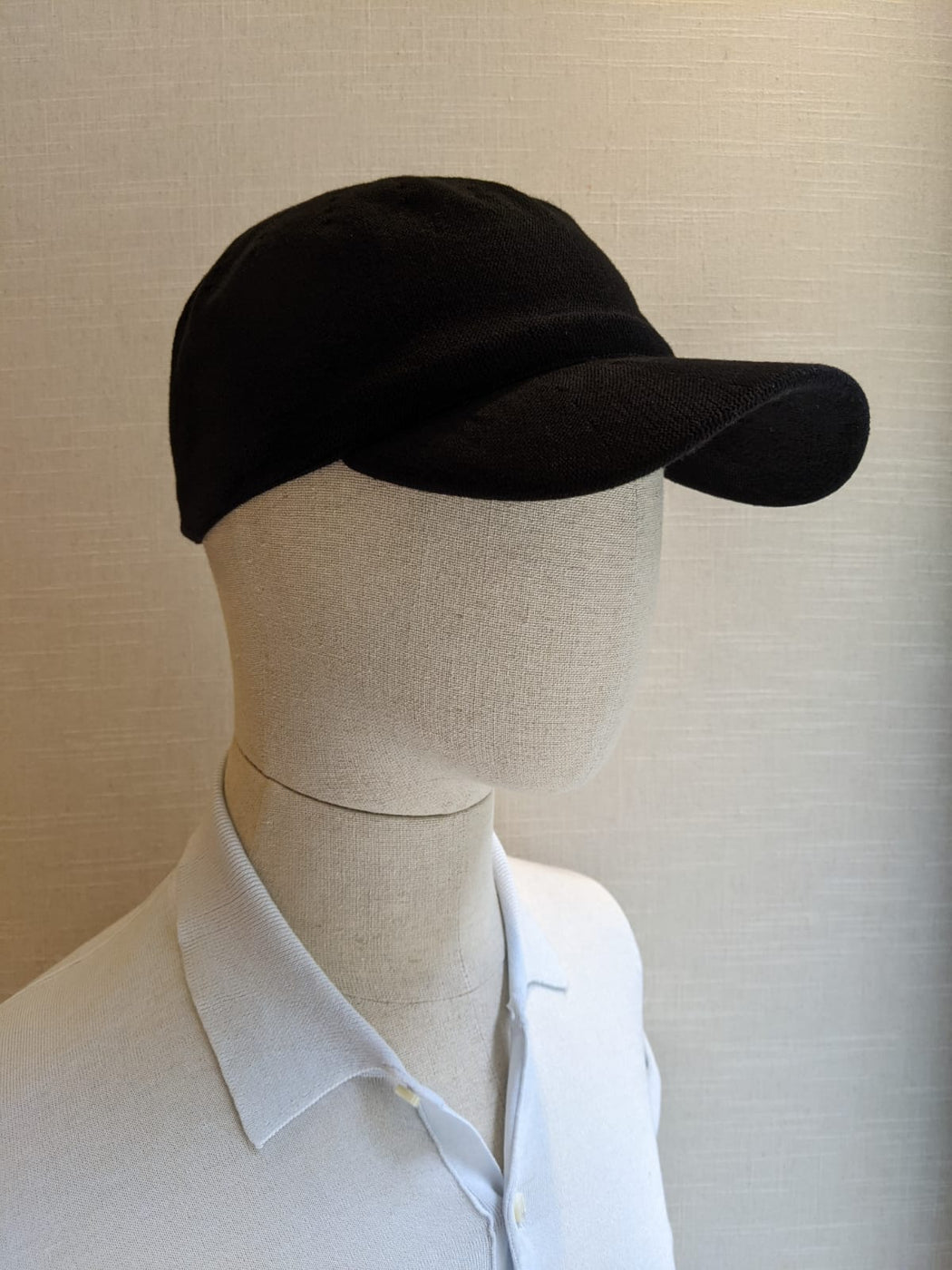 GUI black
The knit cap
Inspired by the baseball cap, with a rounded hood, a flat top and a visor, ça va de soi offers you its version of the knit cap.
This cap is made of cotton and made in Canada by the 3 generation family company, Parkhurst, knitting specialist and wool beret maker since 1926. It is the first collaboration of many to follow.
Its creation, which consists of 7 steps is worthy of a unique knowledge from the knit hat hood entirely knitted with needle reductions (single needle peak to crown), to the knit brim, the sewing of the visor, and the inner band in knit followed by join stolling, steaming and packing.
The inner band was intentionally left as is for the ultimate comfort when in contact with the skin.
Unisex, one size fits all, we love it for its casual elegance and convenience.
Available in white, alabaster, navy blue and black, make your play!
Gauge 14

Texture JERSEY

Utility SPRING TO FALL

Yarn DOUBLE THREAD

Technique FLAT KNITTING - NEEDLE REDUCTION - SINGLE NEEDLE TO PEAK
Composition 100% COTTON
ONE SIZE
Made in Canada