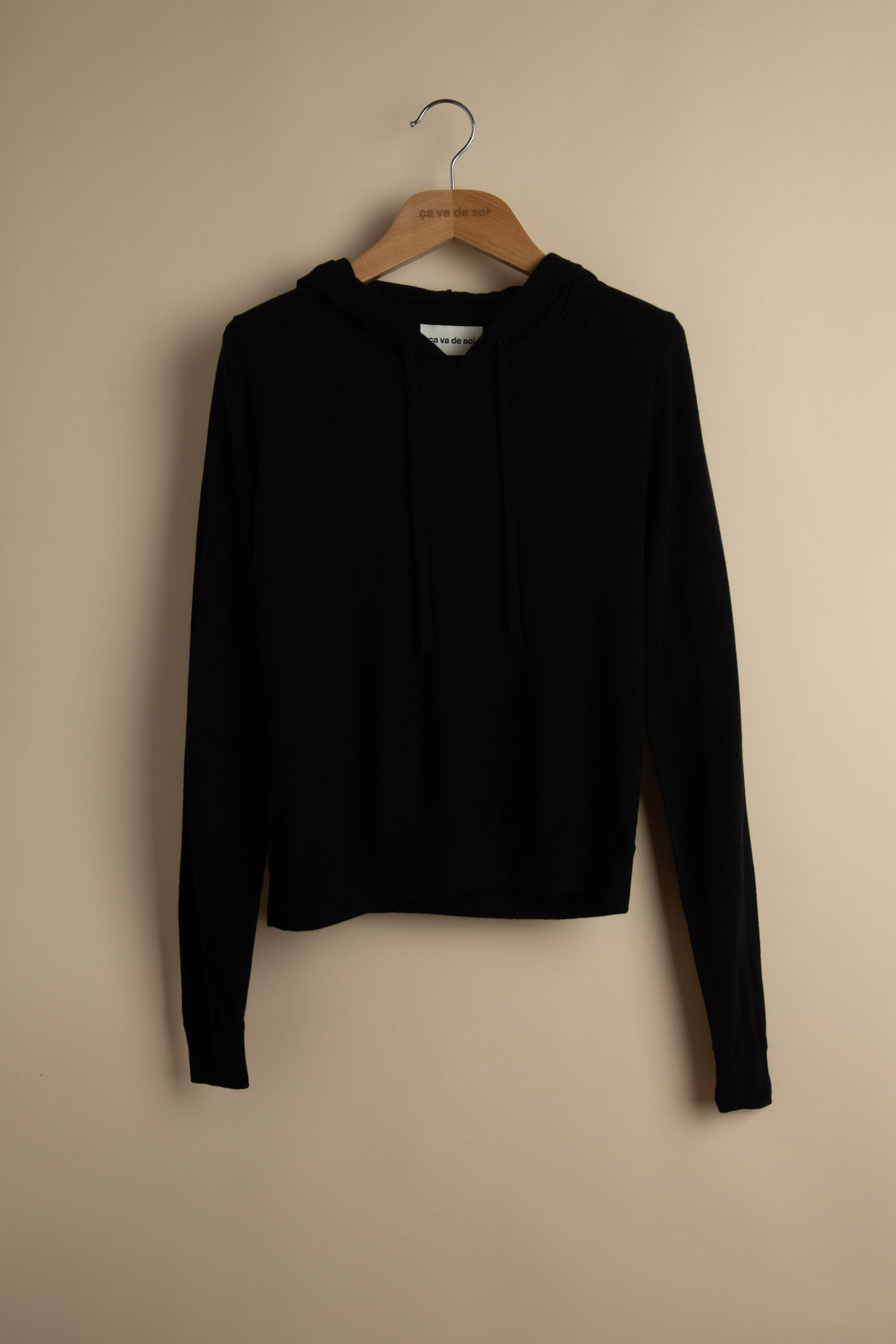 YOKAI black
The cropped hoodie
The chicest hoodie you will find in town! A revisited touch to this sportswear item by making it shorter and thinner, the ultimate casual-chic sweater! Wear with leggings for a relaxed look or dress it up with pants and tucked under a jacket. The assemblage of these three exceptional fibres provides a thermal effect thanks to the role of each of them, creating a balance between the retention and the procurement of heat. Silk playing the role of connector and gatherer equivalent to copper in electricity.
Versatile and thermal, it responds to temperature fluctuations in this world of increasingly unpredictable climate change.

Semi-worsted yarn, similar to worsted yarn but not having undergone the combing operation - it offers the best of two spinning worlds in one.

We produced it in a story of colors that transports us to Kyoto in the middle of cherry blossoms.
Silhouette STRAIGHT

Gauge 16

Texture JERSEY

Utility 4-SEASON

Yarn DOUBLE THREAD

Technique FLAT KNITTING, NEEDLE REDUCTIONS

Provenance - Composition 70% SILK - 20% WOOL - 10% CASHMERE
Discover the complete collection
Care


HAND WASH RECOMMENDED

FLAT DRY

IF NEEDED: USE STEAMER (max 110°C)