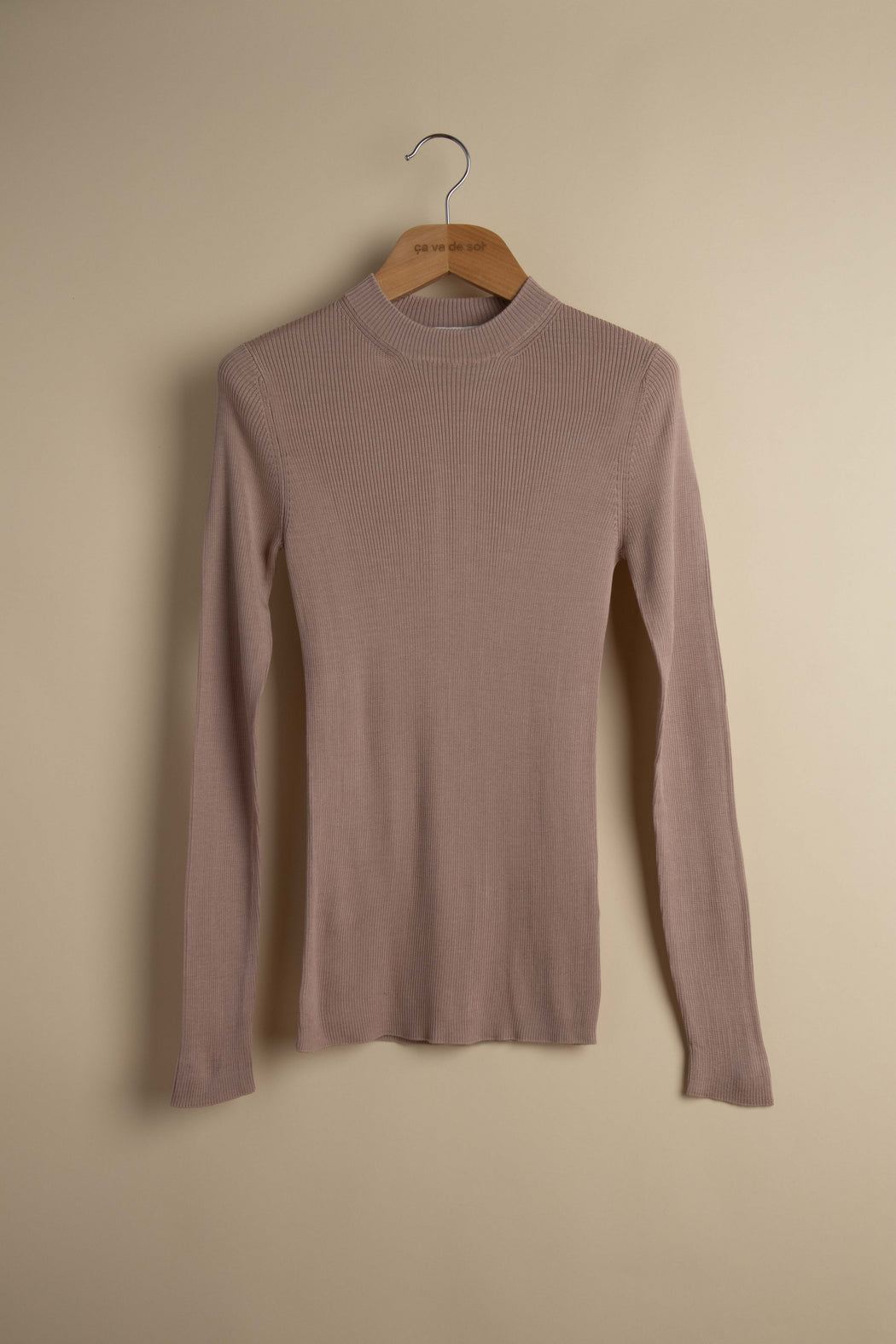 HORMUZ powder
The silky highneck sweater
This ribbed top combines comfort and flattering lines. A great wardrobe staple to be worn year-round, as a second-skin essential, or solo!

This style is part of a first for ça va de soi: 100% silk ! A silk collection knit in double 120 thread, combining sensuality, intimacy, and comfort. Lightweight and offering an incredibly soft touch, silk keeps you warm in the winter and cool in the summer. The silk protein contains 18 amino acids that help stimulate collagen production in the skin along with possessing hypoallergenic qualities. The silk is produced by the Bombyx silkworm which feeds on mulberry leaves, hence its name «mulberry silk. »

Elegant, feminine and shiny. We wear it like a jewel that sparkles...
Silhouette FITTED

Gauge 18

Texture 2x2 RIB

Utility 4-SEASON

Yarn DOUBLE THREAD

Technique FLAT KNITTING, NEEDLE REDUCTIONS

Provenance - Composition 100% MULBERRY SILK
Discover the complete collection
Care
HAND WASH RECOMMENDED

FLAT DRY

IF NEED BE: USE STEAMER (max 110°C)