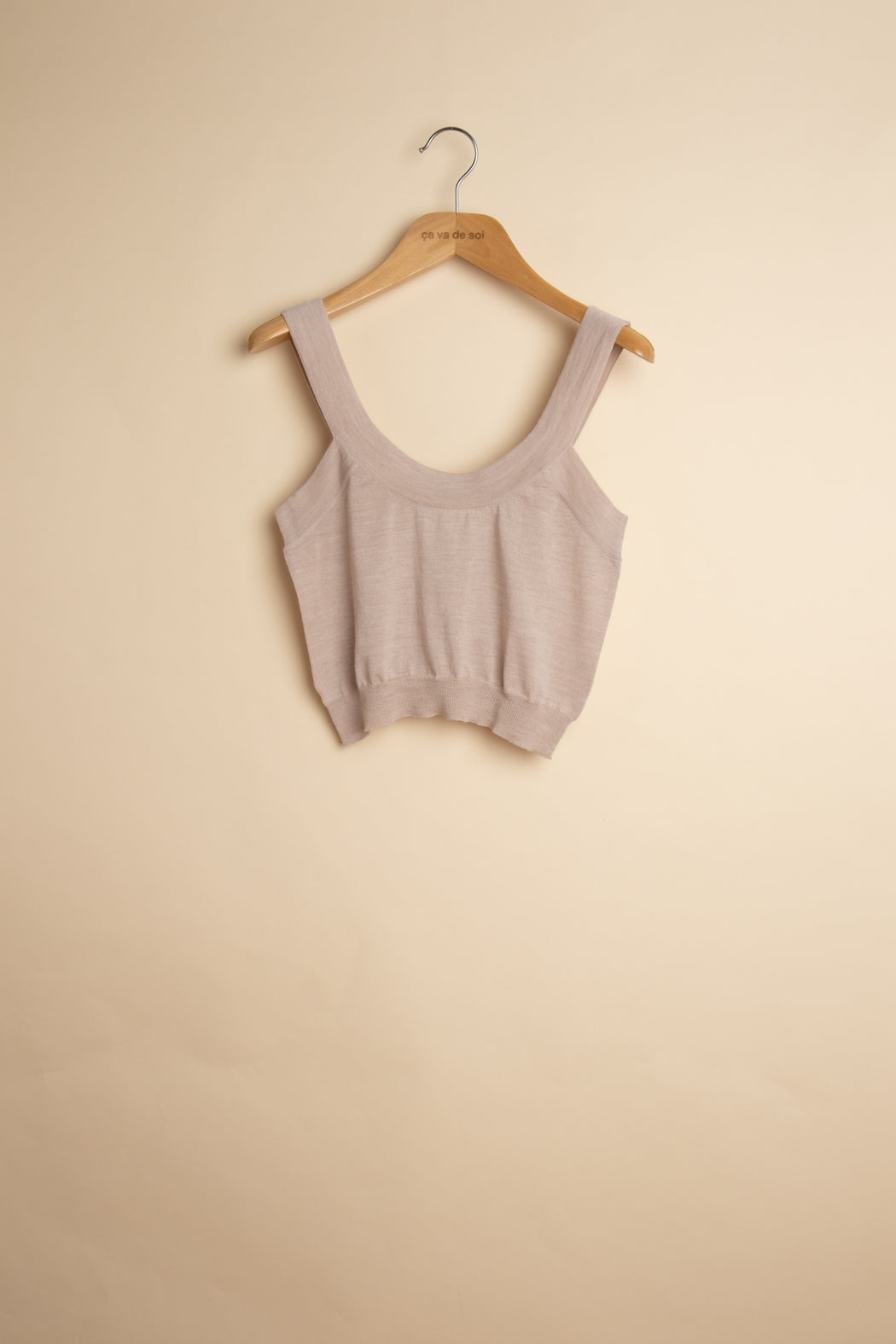 VIVIENDA reed
The bustier
A small piece that goes a long way....
This scoop neck bustier is very flattering.
The round opening of its neckline highlights the shoulders and its wide straps as well as its tubular finish bring a lot of comfort.
Vivienda makes a great addition to any wardrobe. To be worn under a cardigan or alone on a high waist, it will energize and modernize your silhouettes.
Made of fine, super 120 worsted merino wool with extra long staples that adapts to the environment and the body. ça va de soi has chosen this material for its timeless and thermal appeal to be worn directly on the skin, in all circumstances thanks to the purity of its lines.
It comes in a story of chameleon colors that transport us like driftwood to the hollow of the waves….
DISCOVER THE COMPLETE COLLECTION
Silhouette FITTED
Gauge 16
Texture JERSEY
Utility 4-SEASON
Yarn DOUBLE THREAD, COMBED WOOL
Technique FLAT KNITTING, NEEDLE REDUCTIONS
Provenance / Composition 100% SUPER 120 MERINO WOOL, 17.5-MICRON, AUSTRALIA
Certificate RWS (Responsible Wool Standard) CERTIFIED
Care
MACHINE (UPSIDE DOWN IN A GARMENT BAG)
HAND WASH RECOMMENDED
FLAT DRY
IF NEED BE: USE STEAMER (max 110°C)