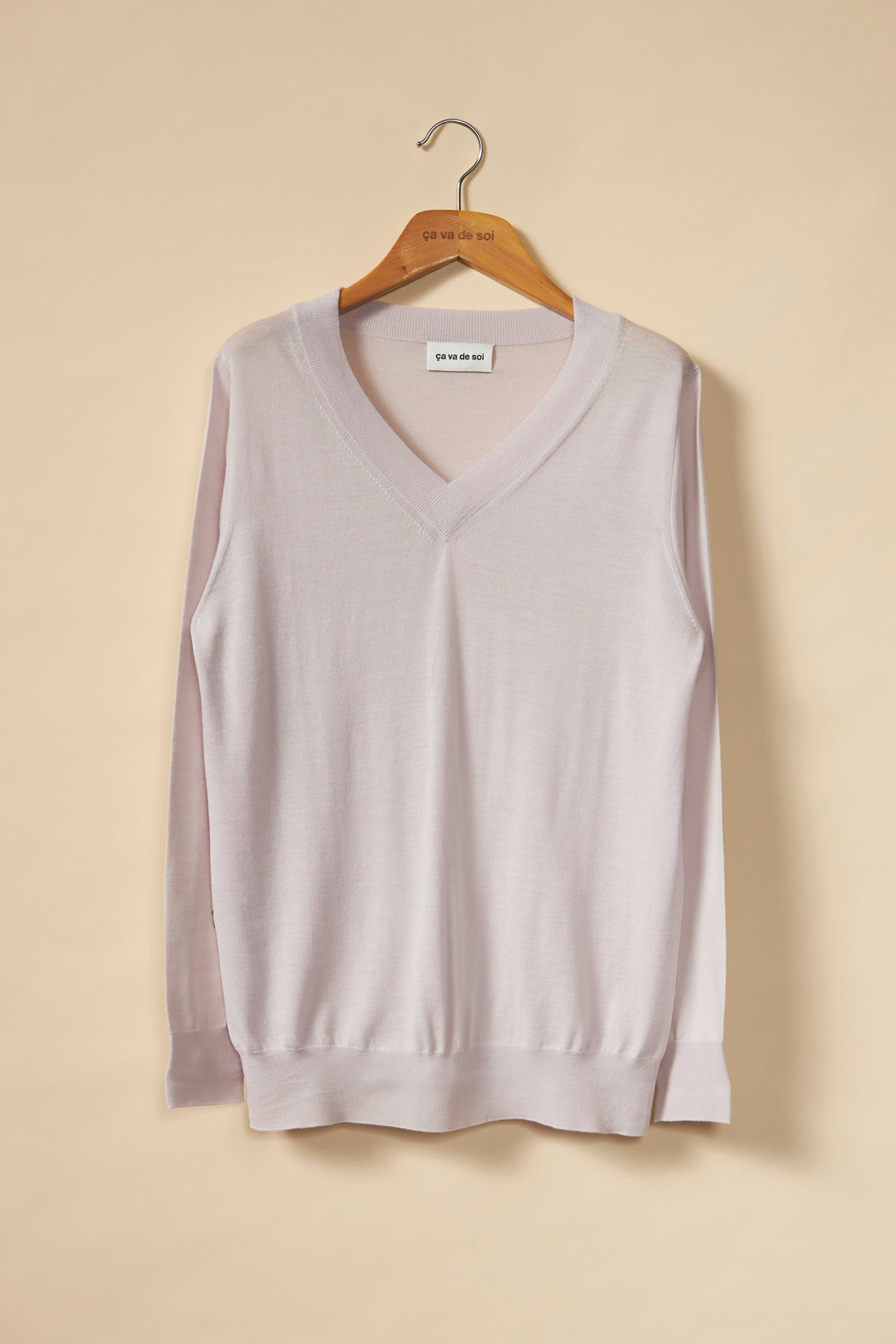 FLORINE hemlock
Long sleeve relaxed v-neck sweater
This longish v-neck pullover is made of fine Super 120 extra-long staples merinos wool. Transitional and thermal, ça va de soi uses it for its softness, lightness and freshness.


Silhouette LOOSE - LONG

Gauge 16

Texture JERSEY

Utility 4-SEASON

Yarn DOUBLE THREAD, COMBED WOOL

Technique FLAT KNITTING, NEEDLE REDUCTIONS
Provenance - Composition 100% SUPER120 MERINO WOOL (17-MICRON), NEW ZEALAND


About the model:

CATHERINE IS A CURIOUS SOUL, WHO IS ALWAYS UP FOR A NEW CHALLENGE
Modeling since she was 14, the job has taken Catherine around the world. From New York to Sydney, by way of Paris and Singapore, no destination is too far for her. A former gymnast, she's carried that discipline and athletic abilities into her everyday life, without forgetting that her acting experience is also a definite asset. Although bathing suits are her forte, winter can never come soon enough, as the ski slopes are her idea of heaven. Catherine is represented by Humankind Mgmt
HEIGHT 5'10
BUST 35"
WAIST 28"
HIPS 39"
ça va de soi knit size worn on this picture: S
Size of blazer PRESTON worn on this picture: S
Size of skirt CARNABY worn on this picture: S